Joseph Toyota: The Dealership That Has What You're Looking for In a Quality Toyota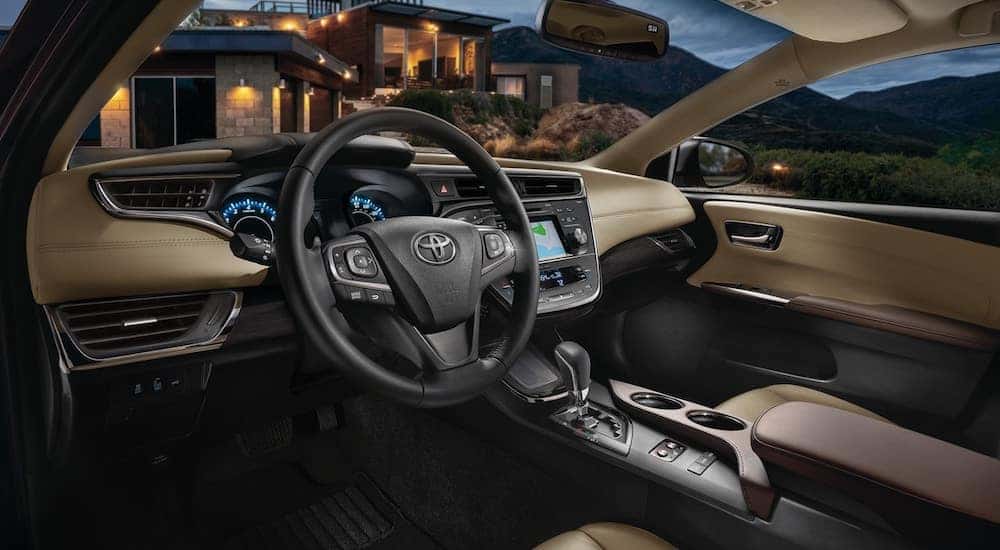 When you are looking for a quality Toyota Dealership that has an excellent lineup, outstanding deals and a well-trained team of professionals to ensure that your car buying experience is a smooth one; look no further, Joseph Toyota has it all. We understand that the Toyota consumer expects that the quality, price, and efficiency of the purchase of their new vehicle should match the Toyota vehicle that they choose to purchase. Due to these critical factors, we have tailored our dealership to possess all of these important qualities, so that you are pleased when you enter our showroom and are pleased when you drive off in your new or pre-owned Toyota.
The Joseph Toyota Team
We have an outstanding line up of Toyotas to choose from on our lot and you will be impressed with the wide selection of vehicles that we have available. We offer competitive pricing and financing to suit the needs of every consumer. We have painstakingly paid attention to all of the details to ensure that your purchase is a happy one that you will feel good about for years to come. Our Sales, Finance, and Customer Service Teams are amongst the best in the area and they are well trained in every aspect of their areas of expertise to ensure that they are able to provide you with the best up to date information about our vehicles and plans for purchase. We pride ourselves in being a Toyota Dealership that knows their customer and we intend to keep our customers happy for as long as they own their Toyotas.
What You Can Expect from Joseph Toyota
When you walk into Joseph Toyota, you will be impressed by the courtesy of our members, our deals, selection of new and pre-owned Toyotas and overall experience of buying a Toyota from our Toyota Dealership. Our Sales Staff will sit down with you to determine what you are looking for in your next Toyota and then guide you in the direction of the choices that will match your needs, taste and lifestyle. They are well trained and receive up to date information about all of the vehicles on our lot, so they are the experts who can direct you to the best choices given the information derived from their conversation with you. At Joseph Toyota, we want to make certain that your car buying experience is hassle free and without the pressure that you might experience at other dealerships. We know that ultimately you are the expert on what you need for your next vehicle and our Sales Team makes certain that you guide your car buying experience.
Our Selection
We have a wide range of fine automobiles in our Toyota line up to suit the needs of every individual and we are pleased to direct you to the vehicles that best match your tastes style preferences and needs. Our lot consists of many acres of vehicles that have been carefully chosen with every consumer in mind. You will be impressed with our selection and deals. Below are just a few of the vehicles that are available:
2018 Toyota Camry
This vehicle comes standard with an 8-speed automatic transmission and 2.5 L I-4 Cylinder engine. It is able to get 29 miles per hour when driving in the city and 41 miles per gallon when driving on the highway. Just a few of the available features that make driving this vehicle a dream include:
Distance Pacing Cruise Control
Exterior parking -rear camera
Remote Keyless entry
Automatic headlights
Lane Departure
Wireless Phone Connectivity
Auto-High Beam Headlights
2018 Toyota Prius Hatchback
This sporty vehicle has a 1.8 L 1-4 Cylinder engine paired with a CVT transmission and receives up to 58 miles per gallon city driving and 53 miles per hour on the highway. Below are a just a few available vehicle perks to add to the comfort and satisfaction of the Toyota consumer who chooses to purchase this vehicle:
Navigation System
Blindspot Sensor
Lane Departure
Distance Pacing Cruise Control
Auto Temperature Control
Wireless Phone Connectivity
Exterior-Parking Camera
Auto High-Beam Headlights
2018 Toyota Avalon
This luxury choice is filled with the latest technology for a smooth comfortable ride. It comes standard with a 3.5 L V6 engine and is an automatic front wheel drive. You are able to get 21 miles per hour in the city and 30 miles per hour on the highway. Just a few of the available features this luxury vehicles offers include:
Navigation System
Lane Departure
Blind Spot Sensor
Distance Pacing Cruise Control
Leather Upholstery
Automotive Temperature Control
Emergency Communication System
Power Moonroof
Our Sales and Service
Our Sales and Service Team has received many accolades from satisfied Toyota buyers and we are proud to have the support staff who has been so efficient at making certain that our Toyota purchasers are satisfied. They receive rigorous training and continually receive updated information with regards to every vehicle that enters our lot. They are able to answer any questions posed by potential Toyota buyers in a hassle-free and efficient manner. Our many positive customer reviews point to the excellence of our Sales and Service Team and we are proud to display them for your perusal.
Our Finance Team
Our Finance Team is renowned for their outstanding ability to assess and ascertain the financing needs of every consumer in order to best match you with a financing plan to get you into your new or pre-owned Toyota. We understand that the financing plan is a commitment that you will need to be comfortable with and we intend to make certain that the best one is found that will best suit your lifestyle and credit needs.
Financing Options
Whether you would like to lease or buy your next Toyota, we intend to make certain that you are given the best deals. Our Finance Team members are knowledgeable about every deal that we have to offer and understand the specifics with regards to every finance plan that we have available. It is in this way that we are able to continually offer the best Financing Options available to our Toyota customers and provide a hassle-free car purchasing experience.
Our Deals
We are proud to be able to offer many deals to enable your next Toyota buying experience a pleasant and enjoyable experience. Below are just a few deals that we have available at our dealership for our customers.
Joseph's Discount
Toyota Incentive Discount
Ask a member of our Sales or Finance Team about the discounts and incentives that are available on the cars that intend to purchase. They are all very knowledgeable of all of the incentive plans and discounts available to our consumers and will be happy to help facilitate this transaction for your comfort and convenience.
Come and Check Out Joseph Toyota
Come in and make your next Toyota buying experience a pleasant one at Joseph Toyota. We are the premier choice when you are looking for a Toyota Dealership that is able to offer quality, convenience, and price in an approachable and efficient environment. We look forward to showing you what our dealership has to offer.